We are so proud to announce The 101 has been named a finalist for the 2019 Emerald Awards.  This annual celebration of the best of the best in the multi family industry is hosted by the Washington Multi-Family Housing Association (WMFHA) each year.  It's like the Oscars for people who work in property management!
In order to become a finalist, properties must be nominated and then face an extensive review process. Each property is judged by a series of industry experts and finalists are chosen from hundreds of entries.
The 101 is a finalist for Community of the Year for properties with fewer than 150 apartments.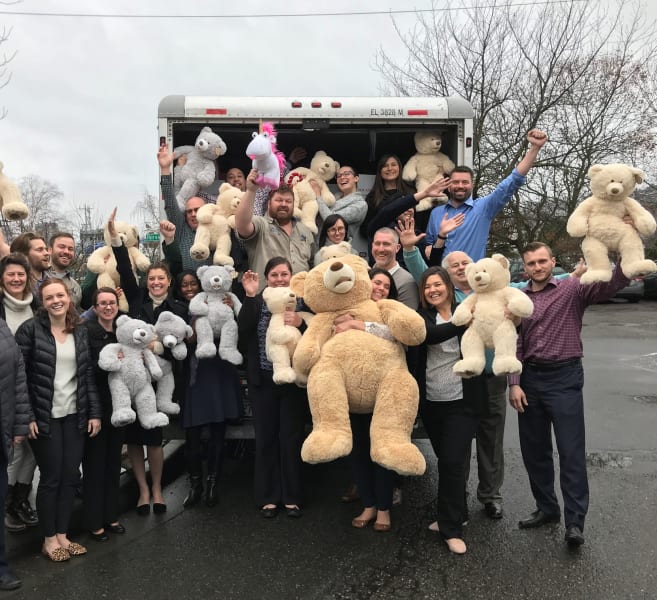 We are also proud that our Pillar Passions program has been named a finalist for the Community Service Team award.  That's our team celebrating our successful Toys for Tots campaign last year.  
The Emerald Award winners will be announced at a ceremony in February.  Congratulations to The 101, we are rooting for you!